Register
Sign up now to connect with investors and get funded
Add a Pitch
Add a pitch for your business using our quick and easy template
Connections
Connect with and message interested investors. We make 6,500+ connections each month...
175,741 registered angel investors looking for projects like yours. Submit a pitch and we'll help you find an investor.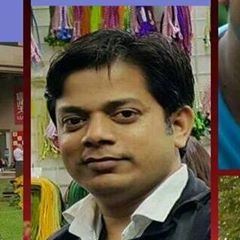 Rs.10,000 - Rs.10,00,000
Rs.10,000 - Rs.30,00,000
Rs.10,00,000 - Rs.1,00,00,000
1
Create your pitch using our tried and tested template
2
Publish your pitch to our network of angel investors and funds
3
Connect with investors and message them to raise money and expand your network
Rs.2,000 Crore raised for our members
What our customers say ...
I wanted to inform you that I have received the investment I needed for my startup (India's first creative crowdsourcing platform for the global events & activations industry). I'd like to introduce Boot Box Ideas Pvt Ltd. (Bringing Out Of The Box Ideas). All work is in full swing and my platform will be launched by end of June. I'd like to take this opportunity to thank you so very much. Without this network, I'd still be freelancing. Now I have...
Lavina Thakur Shirodkar
www.ideaboutique.in
I am loving the new UI. Well done guys. I have connected to some amazing people through this network. I have invested over 12M Rands with people I met through this portal and all except one were phenomenal investments. Keep up the good work!

Irfan Pardesi @ ACM Gold
www.acmgold.com
Xavier and the team at Angel Investment Network were a pleasure to work with, extremely professional and everybody that we were introduced to said the same. They provided us with quality leads and we have a couple on board as first round investors.
Chris Michael @ Swytch
swytch.com