Testimonials - The Indian Angel Investment Network
Funded
VMS Network
VMS offers reverse logistics technology. The benefits are clear, less lorries and vans on the road, huge reduction in CO...
Funded

Nurture Immunity
NURTURE Fruity Water+ is fruit juice, water & added goodness with vitamins, calcium, zinc, & Wellmune® beta glucans to n...
Funded
Peg
Peg is a beautifully simple way to find, connect and collaborate with the best video influencers in the world.
Funded
Vai Milano
Vai Milano has partnered with an experienced Italian operator with a strong track-record, to launch and develop an ice-c...
Funded
PingTune
PingTune is The Music Messenger. Music addicts and music lovers alike can now find, share and chat about their favourite...
Funded
PlayJam
PlayJam offers ready-to-go embedded gaming and other rich media solutions for Android-powered TV, Set-Top-Boxes and othe...
Funded
Reward Gateway
Reward Gateway is the world's leading employee engagement platform. Our mission is to make the world a happier place to ...
Funded
Chilango
Chilango is a fresh Mexican kitchen offering gourmet burritos and tacos. Voted No. 1 Mexican Restaurant 2011 & 2012 in t...
Funded
Pollen
Pollen is an international mass payments company. Their goal is to enable companies to collect and pay funds quicker, ch...
Funded
Raw Press
Raw Press is a leading health and wellbeing brand, offering nourishing salads, breakfasts, snacks, as well as a deliciou...
Funded
ReChannel
ReChannel is a wholesale ordering platform that helps you market your products to any buyer anywhere, without the hass...
Funded
Rockstar Data Storage
Rockstar Data Storage is a network storage system that is designed and priced for SMEs keeping creatives and IT people h...
Funded
Bloom
Bloom is an app that can help you score a date with your Tube crush.
Funded
Snotels
Snotels is a revolutionary hotel brand for 'Alpine Explorers' seeking value for money yet contemporary comfort with flex...
Funded
sportr
sportr is a mobile platform that aggregates and summarizes sports news contents for businesses.
Funded
CellPoint Mobile
CellPoint Mobile helps airlines around the world navigate and own the complex payments ecosystem from beginning to end, ...
Funded
SuperAwesome
SuperAwesome's technology powers the digital kids'​ ecosystem around the world. SuperAwesome make sure brand engagement ...
Funded

BeeLiked
BeeLiked is a social marketing tool for companies to protect their reputation, create engaging competitions and generate...
Funded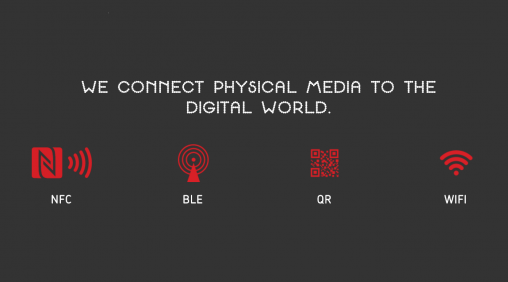 Tamoco
Tamoco provides mobile proximity technology and analytics, connecting physical media to digital content.
Funded

Elevate Direct
Elevate Direct is an innovative direct recruitment platform for experienced IT Contractors. Elevate eliminates middlemen...
Funded
The ODD Company
The ODD Company specialises in organisational development with a focus on team effectiveness through our unique online r...
Funded
Velocity
Velocity provides insider access to the world's best dining and hospitality experiences, including over 1,000 restaurant...
Funded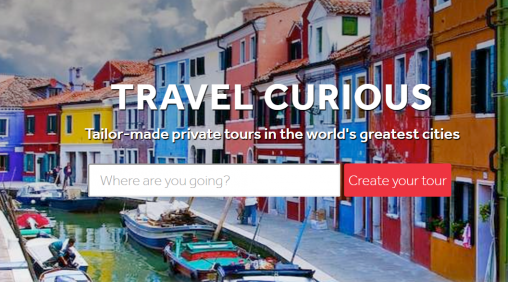 Touriocity
Touriocity provides private and personalised city tours in the world's greatest cities.
Funded
Viewsy
Viewsy is a location analytics and performance management solution focused on helping retailers modernise store operatio...
Funded
ELEQT
ELEQT is an exclusive social networking site and focused exclusively on high net worth individuals. The company offers a...
Funded
Zilico
Zilico is developing the next generation of diagnostic devices that remove subjectivity, increase accuracy and deliver r...
Funded
The House Crowd
The House Crowd is a great new way for people to invest small amounts in property via 'crowdfunding'.
Funded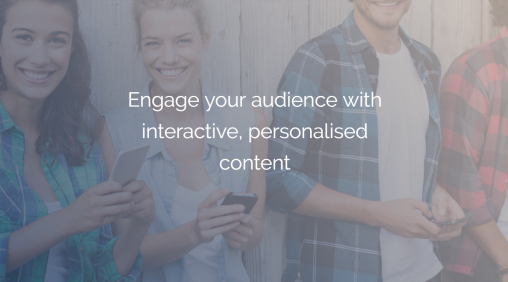 iadbox
iadbox is a mobile marketing platform with a user-controlled inbox that enables publishers to communicate with their aud...
Funded
Simplee Aloe
Simplee Aloe is a range of soothing ready to drink all natural aloe vera fruit juice drinks and health supplements.
Funded
Grabble
Grabble, the UK's fastest growing fashion and lifestyle app, allows you to swipe and scroll through all your favourite b...
&nbsp