Testimonials - The Indian Angel Investment Network
Tanita Malan - @TanitaMal...
Via Twitter - @angel__network Connecting #investors and #entrepreneurs is phenomenal! Keep it going! #Future #inspiratio...
Richard Counsell @ AOX
We added our pitch for AOX a week ago and since then we've had conference calls with 10 potential investors and 2 offers...
Funded
Quizzino
Quizzino is an online social casual gaming business and an entertainment brand. It brings together social gaming, brain...
Arpin Gajjar - @arpingajj...
Via Twitter - @GlobalEdu4share secures Rs 1.37 crore funding from @angel__network #investors http://indianbizparty.com/n...
Henri Burger @ Ethos Acco...
I had 60 days to get very early stage funding to meet an international patent deadline. After not making any headway th...
Money Catch - @MoneyCatch...
Via Twitter - @angel__network Fantastic website and idea to bring people together.
Funded
Energy Reducing Products ...
ERP develops and supplies retro-fit energy saving products for use with commonly found commercial and domestic appliance...
Funded
Bright North
Bright North is transforming every aspect of ecommerce; providing faultless product feed data, image enhancement, custom...
Funded
Vafresco Café
Vafresco Café offers a wide range of coffees, teas, cakes and pastries as well as authentic, homemade Italian pasta dish...
Funded

Capen
Capen as a licensed ELM provide the tools to help you raise money through incentivised giving, whether you're a charity,...
Funded
Click Sit
Clicksit makes sending parcels simple. No labels, no forms, just tap to book a collection. eCommerce orders can be retur...
Carbon Guerrilla
Carbon Guerrilla is a complete solution for those that need to manage and reduce their carbon liabilities whether they a...
Jordan Fantaay @ Fantoo
AIN took the time to understand our business and capital raising needs. They went to work and started to produce some no...
Funded
Crave Interactive
Crave Interactive is the leading provider of cutting-edge in-room tablets and mobile apps designed specifically for the ...
Funded
Sarah & Duck
Sarah & Duck is a 2D pre-school animated series from Karrot Entertainment, who have agreed a global distribution and mer...
James Townsend-Rose @ Bab...
Just started sending out connect requests… 30 sec later, my first profile look. 1 minute later, first connection. 2 mins...
Funded
Droplet
Droplet is a payment and loyalty platform for bricks and mortar businesses.
Oliver Bridge @ Cornersto...
Thanks for your help in our recent £1m investment round - the introductions to the angels in your network played a key p...
Funded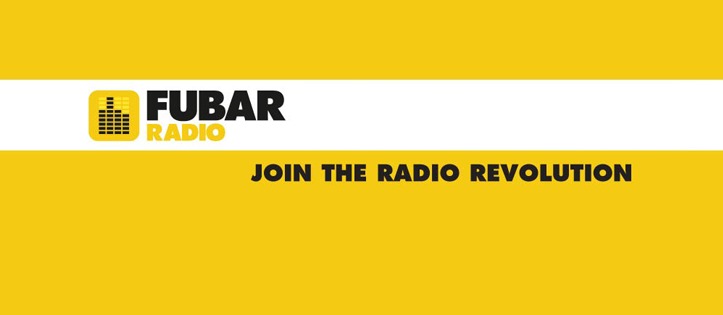 FUBAR Radio
The UK's largest unregulated radio network. FUBAR offers edgy talk-based entertainment, comedy, music, sport and current...
Funded
Halo Active
Halo® Active have patented the first active endothermic helmet technology that instantly cools the inside of the helmet ...
Mohammad Abid Hurzuk
Thanking you for all the efforts to make the search process simple.
Funded
Leaf.fm
Leaf's mission is to build the best new visual music experience for the next generation of music lovers and to help arti...
Funded
VMS Network
VMS offers reverse logistics technology. The benefits are clear, less lorries and vans on the road, huge reduction in CO...
David McGovern @ RHSC
Only 24 hours in and we are getting great interest from potential investors. Simply Brilliant!
Funded

Nurture Immunity
NURTURE Fruity Water+ is fruit juice, water & added goodness with vitamins, calcium, zinc, & Wellmune® beta glucans to n...
Sicelo Kunene - CEO @ Org...
I found an Angel in your network and we have started working towards a bigger project than I had asked for. I don't have...
Funded
Peg
Peg is a beautifully simple way to find, connect and collaborate with the best video influencers in the world.
Funded
Vai Milano
Vai Milano has partnered with an experienced Italian operator with a strong track-record, to launch and develop an ice-c...
John Wilson @ S-Gun Ltd
Angel Investment Network offers an incredibly helpful support team. We featured our proposal and had immediate interest ...
Funded
PingTune
PingTune is The Music Messenger. Music addicts and music lovers alike can now find, share and chat about their favourite...
&nbsp